As the summer is drawing to a close, the pressure around North Korea's nuclear power is monopolizing attention (as is Iran's request, to a lesser degree). Their lead correspondent being the United State's, the world's biggest nuclear power. But in the beginning of summer, we remember the resignation of the « C.E.M.A »(Chief of the general staff headquarters of the Armies) during a budget related controversy due to, amongst other things, the renewal of our strategic nuclear arsenal.
Let us not forget that the nuclear issue is a passionate one, and that from Hiroshima to Fukushima to Chernobyl, it rouses the sciences as much as consciences.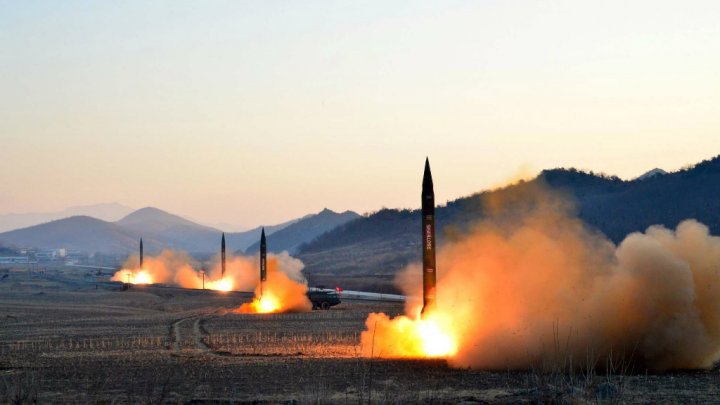 So where does our reluctance, nay our overall hostility for the exploitation of the atom come from? The answer is well known: From it's first use which was a military one, and a tragic one.
The military use of the atom stems from the great scientific adventure of the 1920's that was then put to use by the military necessities of the 1940's. The atomic bombs that were then dropped on Japan revealed the unequalled power of unbridled nuclear energy, but also indefinitely branded it with the hallmark of inhumanity. Indeed, the atomic bomb combines power and lethal lasting damage, never before seen with another explosive. As no shield can protect from it's effects, no war based on an exchange of nuclear strikes was therefore winnable in a useful way.
Thus, after 1945, the emergence of the atomic bomb  contributed to the progressive change in the way we wage wars now. If the victors of 1945 made war illegal with the U.N Charter, the atomic bomb made it unwinnable and those that had it, untouchable.
The dynamics of strategic nuclear deterrence progressively developed on this basis at the end of the Second World War to then establish itself at the heart of the strategic equation of the Cold War. Then it was perverted in the world in crisis that succeeded the bipolar balance of terror.