Letter from La Vigie dated 15 March 2023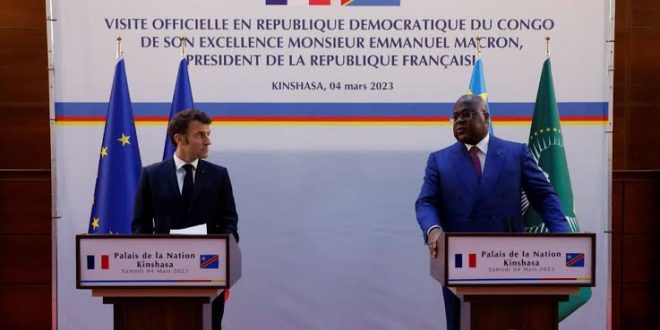 Africa farewell!
From the Ouagadougou speech in 2017 to the one in Paris in 2023, one constant appears: the non-existence of France's African policy. Added to this is the delicate relationship that we see in undiplomatic gestures. Faced with this observation, are we condemned to say: Africa farewell?
To read the article, click here
New nuclear issues
Obsessed with the war in Ukraine, we fail to see the profound strategic changes that are taking place elsewhere, for example in the nuclear field: the end of the ballistic monopoly, the ambiguity of carriers, aggressive sanctuarisation, the death of arms control, the questioning of non-proliferation are all issues that are retroacting on the European theatre.
To read the article, click here
Lorgnette: Arab-Persian deal
The recent announcement of an Iranian-Saudi agreement, concluded under the auspices of China, sounded like a thunderclap. Arabia had been announcing for some time that it wanted to break away from the Quincy Pact (LV 205). It did not sign the Abrahamic agreements between Israel, the UAE and Bahrain and the recent Israeli stiffening should not reassure it. As for Iran, the continuation of uranium enrichment despite sanctions and the JCPOA negotiations, the agreement with Russia and the recent popular discontent favour a change in strategic posture.
The agreement gives the impression of a simple restoration of diplomatic relations between Riyadh and Tehran. It seems to include a security dimension, the implementation of which will be seen in Yemen, where the Saudis seem to be negotiating while the UAE and the Americans are refusing. Basically, Arabia seems to want to diversify its sources of security and no longer relies solely on the United States. Washington, which has lost interest in the Middle East, is thus paying for its abstention and loss of credit. As for China, it has two of the main suppliers of hydrocarbons: that is enough for it.
The puzzle is moving in the region…
JOCVP
Subscribers: click directly on the links to read online or download the pdf issue (here), always with your login/password. New readers: read the article by issue, by clicking on each article (€2.5), or subscribe (discovery subscription €17, annual subscription €70, orga. subscription €300 excl. tax): here, the different options.